Product advantages
Benefits of Ground Protection Mats:
01Easily supports 100-ton vehicles
02Rugged 1/2" thick polyethylene
03Bold cleat or oval tread design for great traction whatever the application
04Build a roadway or working platform in minutes
05Leave turf smooth, even in soft conditions
06No more splintered, warped, waterlogged plywood
07Simply hosing down leaves the mats clean
08Available in black, white, or translucent
09Mats can be locked together with Turn-A-Links forming a continuous roadway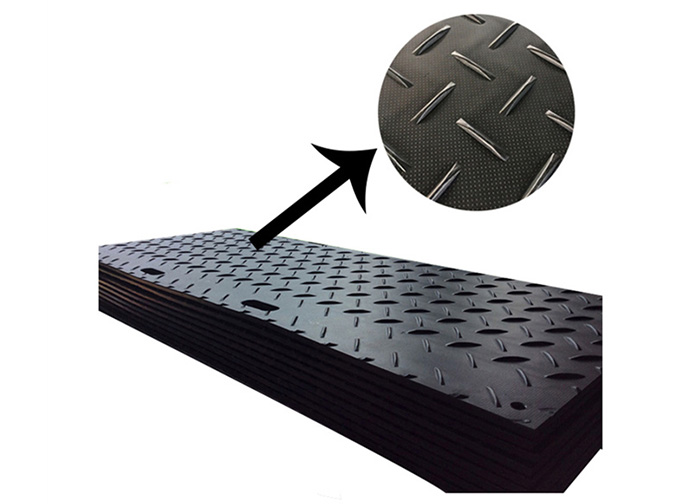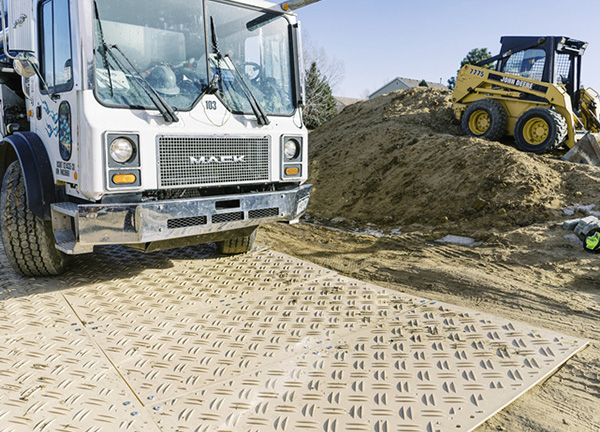 Application of HDPE Ground Protection Mats
Lightweight Ground Protection Mat
Temporary roads and pathways
Golf courses
Outdoor activities
Parklands
Landscaped areas
and much more
Construction Mats for Heavy Equipment
trucks & trailers
tractors
bobcats or skid steers
mowers
utility trenchers
directional drill water trucks
digger derricks
bucket trucks
cars
pickups
excavators
front end loaders
and much more
---
Diamond cleat tread pattern
Suitable for heavy equipment such as construction, large construction machinery and vehicles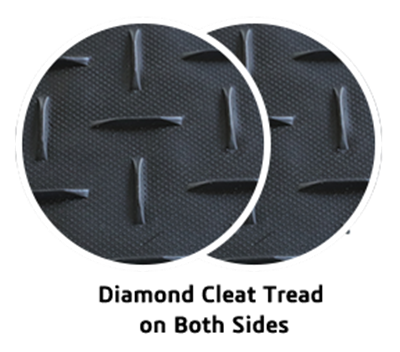 Flat oblong tread pattern
As lightweight mats,suitable for small cars, family cars and sidewalks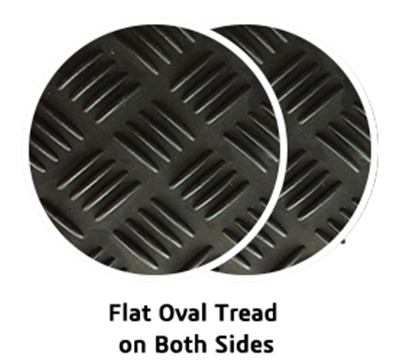 Multiple Color
We can produce black,blue,tan,red,darkblue,white,Grey,green,yellow and other 15 kinds of mats, of course can also be customized according to the color card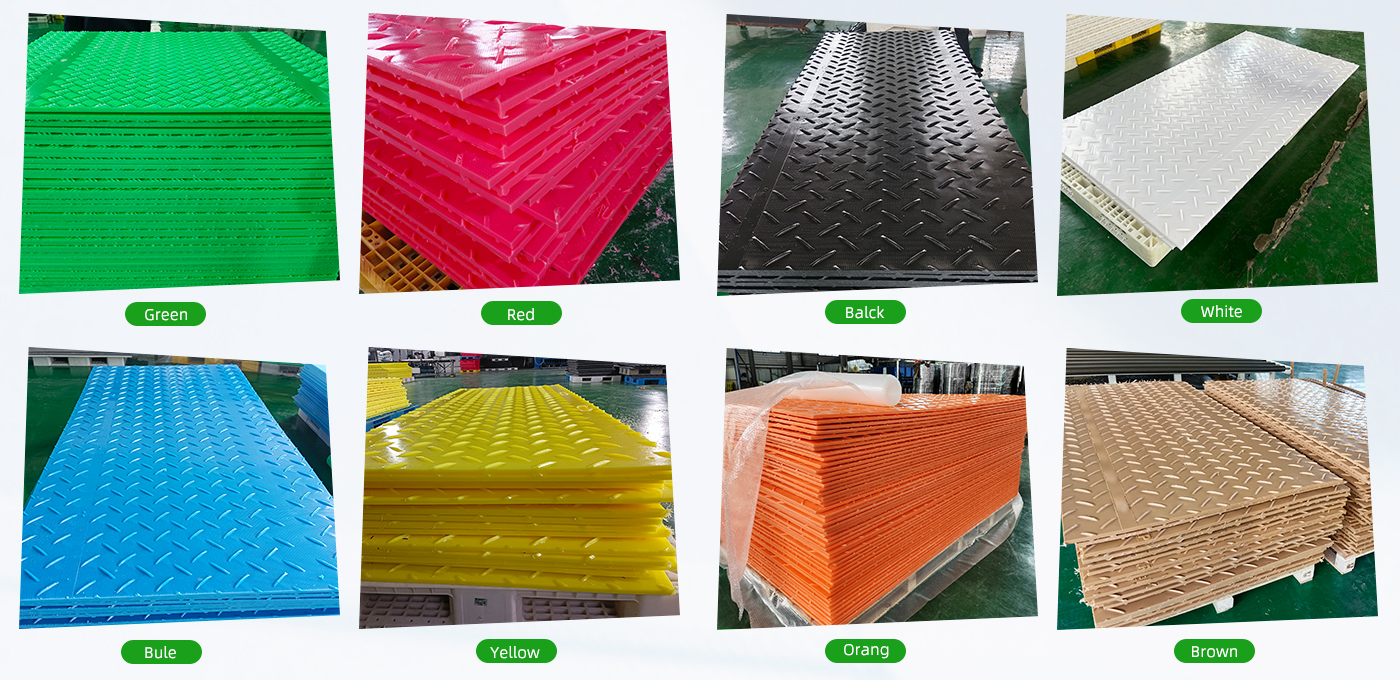 If you are using it on grass, it is recommended to use natural-colored(clear) mats (although black mats are the cheapest) because they will cause the least damage to the grass. The following is a test reference:

Effects after 5 days: (left to right: natural-colored(clear) mat, white mat, black mat) Black mats show heavy browning of grass & burnt leaves.White mats show moderate browning & slightly burnt leavesClear mats show NO damage.
---
What Size Mat Do I Need?
Mat size depends on the type of traffic on the mat. Every size of our floor protector is tested for the same weight and load capacity. The following may help you get the right size mat, but are for reference only;
Ground protection mats 4x8' have the broadest use range and are used for anything from large construction equipment traffic to pedestrian foot traffic.
3x8' Mats are desirable when price, weight, and space are a consideration. Although this size mat is more restrictive with regards to maneuvering, it is rated for the same weight capacity as the 4x8' and can take almost all the same equipment traffic that the 4x8' can. The exception would be, very heavy equipment over soft surfaces.
Smaller mat sizes are typically used for residential use.
If the load bearing is considered, the choice of thickness also needs to be considered. For example, A 12mm thick and lightweight ground protection mats can be used as a temporary pedestrian road to meet the needs, so there is no need to choose a thicker mats, which saves costs.
If you have any questions about our selection or customization, please call (86)153-4372-7504 or email info@syuhmwpe.com to learn more.
HENAN OKAY VIDEO:HDPE Ground Protection Mats
HENAN OKAY VIDEO:Ground Protection Mats Test
Customer Evaluation
Japan Customer

Thailand Customer

US Customer

US Customer

If you need our products please write down any questions, we will reply as soon as possible.